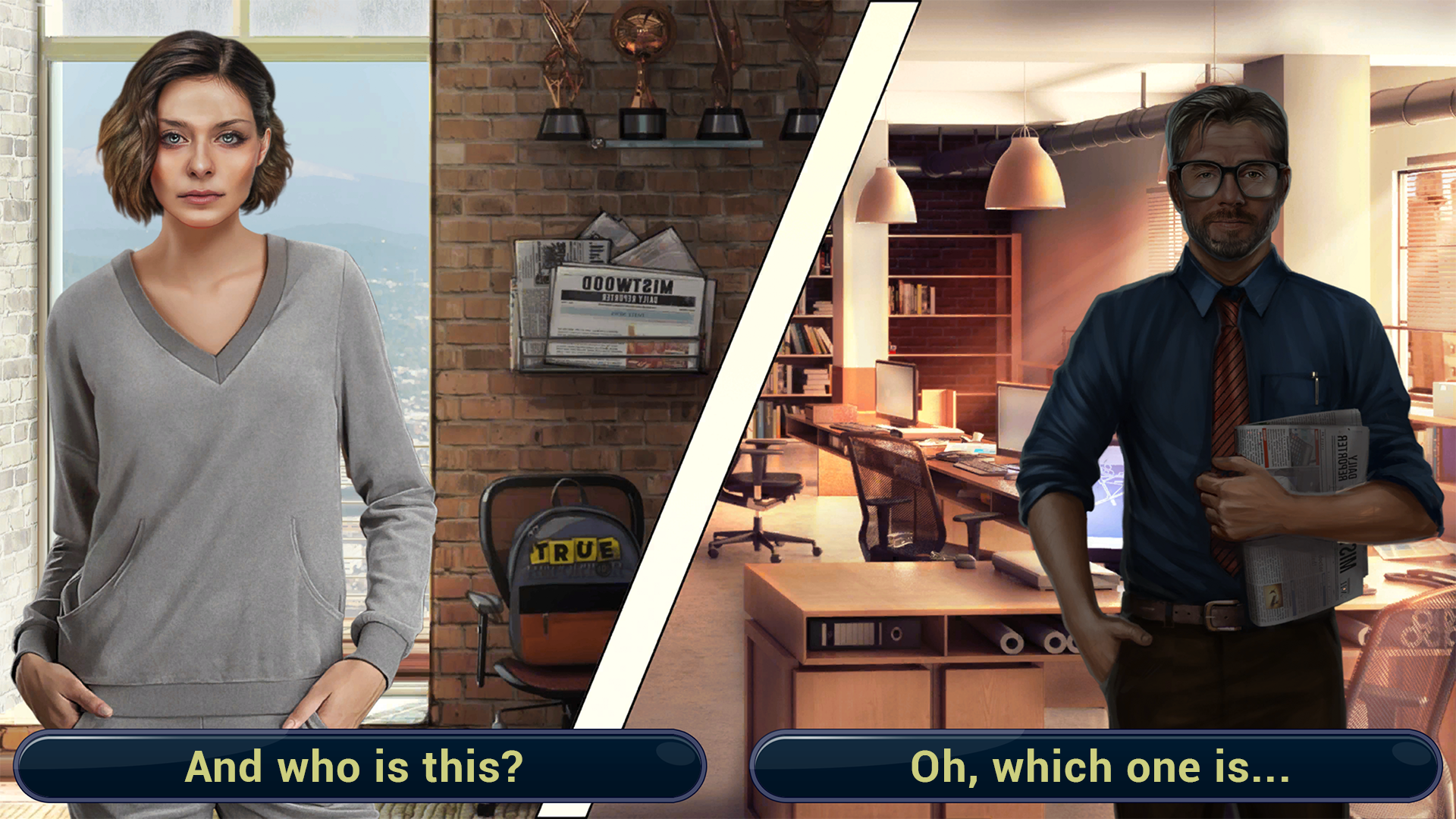 ABOUT THE GAME:
Six months have passed since the car accident that led to the mysterious disappearance of Charlie Goodman... 
His fiancee Betty Hope, who was with him in the car, is gradually recovering and returning to the beloved work of a famous criminal journalist. Ahead of her is one of the main investigations of her whole life – the search for the groom who disappeared without a trace under mysterious circumstances. She has very few threads on her hands that lead to the solution of this crime (and Betty has no doubt about that), and she has to piece together the full picture and find Charles. 
To figure out what is really going on in Mistwood, Betty will have to explore the whole dark side of the once quiet town, catch a lot of people in crimes and get closer to her main goal.
Find answers to all questions by solving all kinds of puzzles and collecting clues in the game "True Reporter. The mystery of Mistwood".
In the game you are expected:
★ Dynamic detective story, fascinating from the first minutes of passing;
★ Interesting conversations with the residents of the city – it depends on the chosen answer options whether you will find the answers or not;
★ Realistic graphics of game locations – a whole city, each corner of which keeps its secrets;
★ Various collections and puzzles – the whole set of hidden object entertainment; 
★ Lots of stylish costumes, both for the main character and for the rest of the characters;
★ Various modes of passing locations to search for items; 
★ It will be interesting for both adults and children; 
★ The game and all its updates are absolutely free;
★ Regular game events in which you need to search and collect unique items.
You will definitely like this game:
★ If you like games in the genre of "hidden object" or "I'm looking for", solve puzzles or collect puzzles;
★ If detectives, detective games, investigations and mysteries excite your imagination.
"True reporter. The Mystery of Mistwood" is a free game for personal computers, which is constantly updated!