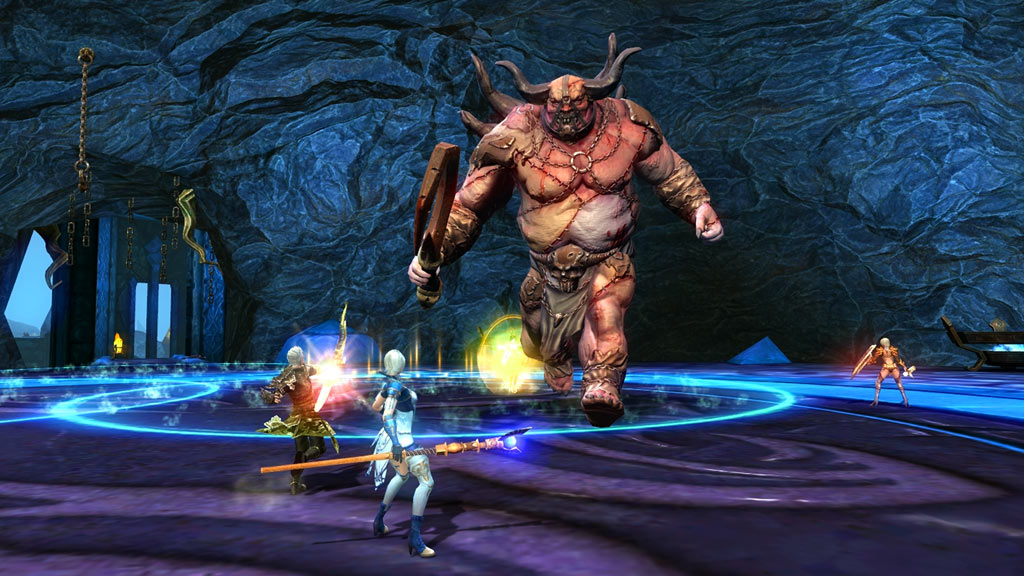 ABOUT THE GAME
The world of the Sphere is split. All its mountains, all its plains, all its caves and deserts will soon turn into one big sacrificial altar. Demonic hordes are going to sprinkle him with the blood of enemies and awaken their cruel gods, slumbering somewhere in the depths of the World. But hope lives as long as there is at least one brave man in the world who is ready to take on an unequal battle...
This is an MMORPG game that will pleasantly surprise you with excellent graphics, low system requirements, complicated sieges and the same interesting narrative!
PvP at every turn: Battles with other players are available almost anywhere in the game world. You will definitely enjoy group and single battles in the arena with rewards for the best gladiators, fights for flags on the battlefields, hourly struggle for altars and, of course, sieges of castles, as much as you want!
Castle sieges in Sphere 3 are a really special experience. Their epicness is achieved not only through mass PvP, but also through special tactics and siege weapons. Here you need to build battering rams to break through the gates, siege towers to climb the walls, and even catapults to throw dead cows at enemies! We were joking about cows, but everything else is really like that!
If you are not ready to fight with other players yet, Sphere 3 offers more peaceful activities. Here you will find an interesting crafting system with the collection of resources and the extraction of recipes, gloomy intricate dungeons, powerful world bosses with unique abilities, arenas for battles against monsters and much more!
Non-target: What I see, I beat. In the game you have complete freedom of action, you can hit the enemy in the head, in the shoulder or even in the back if you are a villain, and this will affect the final damage. Another good news: you can dodge blows thanks to the dexterous hands and survival skills acquired in shooters.
Despite the decent graphics component, Sphere 3 retains low system requirements — your computer won't explode during sieges, unless, of course, you inherited it from your great-grandfather.
Forget about waiting for updates for years — listening to the players, our development team expands and improves the game literally every week, and various events take place here non-stop, during which you can receive unique prizes.
FEATURES
Real realistic sieges with battering rams and catapults. Collecting zerg is no longer enough, you need to be a strategist so that this castle falls in front of you!
Hardcore PvP anywhere in the game world. Look who's behind you!
Interesting Non-target: first of all, your hands and reaction decide everything, and only then — your fancy equipment!
PvE mode, which will allow you to hide "in the house" from evil PCs and calmly swing or collect resources.
Two classic races - humans or demons, and 9 classes with diverse and unique builds.
Limitless possibilities for strengthening your hero: improvement, enchantment, inlay of equipment, building a rune circle, pets with special abilities and, of course, leveling skills — no two characters are the same in this world!
Low system requirements: thanks to the excellent optimization of the game, you can do without a supercomputer and still enjoy the luxurious views.
Fascinating plot: more than a thousand quests written by the famous science fiction writer Alexander Zorich are waiting ahead.
And also this online MMORPG game is ideal for PvP fans. You will surely enjoy the epic sieges of castles with an unlimited number of fighters on both sides of the fortress walls, the active use of a variety of tactics and siege weapons.
Game website: s3.gamexp.com