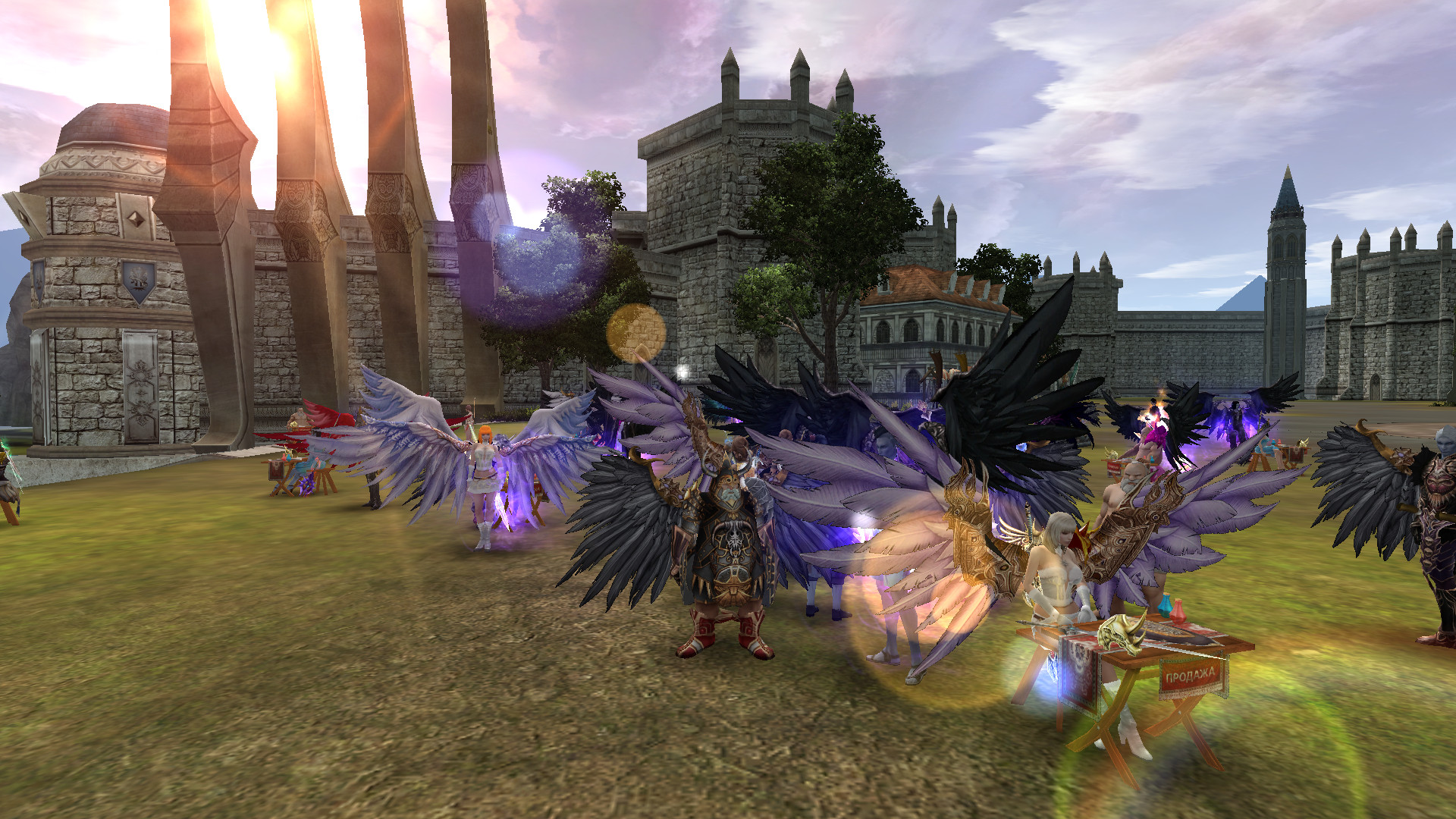 ABOUT THE GAME
The beloved world of Azmara, filled with the confrontation of Light and Darkness, returns in its classic form. This legendary version of the game has absorbed all the best that the heroes of Karos have liked so much over the years. It will give you back the original gaming experience and give you the opportunity to personally look at the origins of the famous MMORPG and remember how it was before. Choose one of the four original races, fight for a better future and write your name in the history of your native lands. 
The classic version of Karos was created for those who "used to have better", the grass in Berneo was greener, and the Gate Bregal was younger. Here you will find everything that you love in the regular version — simplicity, dynamism, balance and interesting gameplay, and everything that you lack in it (for example, zelenorotok).
No autocach, only hardcore!
Everyone knows that merging characters on autocache is boring and not honorable. Is it the case when a character caught in a location gives back and everything results in an epic battle, a guild war, noise in the game chat, chaos and destruction. Do not be afraid that you will have to swing for too long without a car, the maximum level here is only 90, it's easy to swing here.
What about the balance?
The good old balance of classes is preserved: no newfangled super-skills or super-powerful equipment, all characters are equally powerful in direct hands. And if there is also a powerful equipment + 13 in these hands, then the balance will definitely be in your favor!
Floating Island and its inhabitants
This dungeon is called a "steam room" for a reason, you have every chance to sweat, I'm trying to get ingredients for magic wings — local mobs don't take prisoners. But the wings behind your back will immediately show everyone who they are dealing with.
Who is the most beautiful person on Azmar?
A huge variety of costumes, mounts and pets will set you apart from the crowd and show your enemies who to fear. Riding sacred animals in an inactive state turn into shoulder armor — what you need for a real hero!
Victory over system requirements
Karos Classic is absolutely not demanding of hardware. We do not guarantee that it will run on a microwave oven, but anything that looks a little like a Windows computer will definitely pull it. An old computer will not stand in your way to greatness!
FEATURES
An ideal opportunity to amuse your nostalgia for your favorite game, untouched by years and updates.
Four unique races and many classes, each of which can be developed by choosing additional specializations.
Intuitive game play: no difficulty in mastering.
PvP at every turn: castle sieges, mine captures, endless open-world battles.
A variety of PvE content: raid bosses, many dungeons of varying degrees of difficulty that can be completed either alone or with a reliable team.
Interesting Flett system: Get the energy of fallen monsters to create powerful equipment that will improve with your character.

Riding animals turn into a beautiful accessory when you walk, and your little pet friends are able to grow and develop. 

Low system requirements.
Years passed, Karos changed, got better, was updated. Today, a lot of things look completely different from in the distant years when we just launched this legendary MMORPG. And now we are pleased to present you the classic version of Karos. It will take you back to the very origins of the world of Karos and show you what the game looked like at the time of its inception.
Game Website: [https://oldkaros.gamexp.com ](https://oldkaros.gamexp.com /)