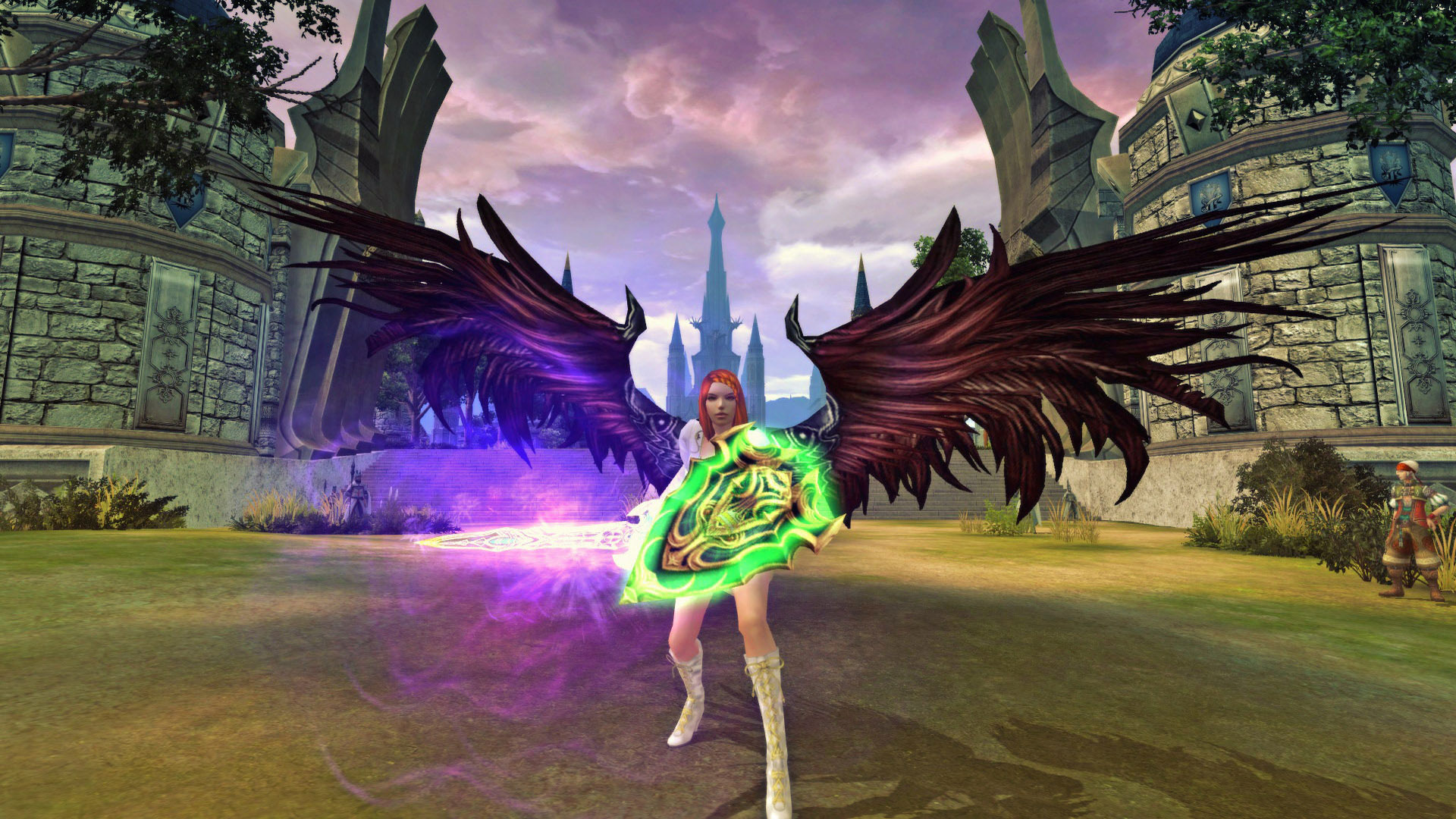 ABOUT THE GAME
On the planet Azmara, the confrontation between the forces of Light and Darkness continues, which has been going on for several hundred years. Their struggle for the magical substance of Flett spares no one and the world is gradually saturated with the blood of destroyed enemies. Join one of the four defender races of the Kafernel Federation and fight for the future of your native lands. Do not let the Dark Lord's minions revive their lord.
Karos is a classic MMORPG game with a fascinating fantasy world, created for those who are not afraid of hardcore PvP. Choose your hero from one of 4 races, 7 classes and 42 professions and go sow horror and destruction!
I pressed something and it came by itself!
It will be very easy to get used to Karos: everything is done here for your convenience. A beginner will be helped by convenient game hints, including a car race, when an invisible hand directs your character in the right direction, an autocach — when you sleep, not only your enemy swings, but also yourself, and other useful features that will allow you to quickly catch up and overtake everyone you need.
Fletta or flute, that's the question
Fletta is the matter that you get from the killed monsters. It will help you create powerful armor and weapons, and the best part is that they develop in parallel with your character, which means that you don't have to change them every 10 levels! Cool, right?
Where to look for enemies?
Everywhere, and under that bush too! The sunny beaches of the island of Zeron, the winter landscape of Tempteron or the adventures underwater in Visitunya — there are dangers and rivals lurking everywhere, so take a good look around when leaving the city. Gather a party and go to the dungeon or find one of the world bosses and arrange a destruction for him. So much to do and so little time!
Epic mass battles
If catching enemies one by one is not your way and you prefer to break into the crowd and throw everyone away, you will definitely like grand battles for locations — castles, Outposts, mines (not that the damned, but those that are useful). Battles between factions and guilds, dungeon raids and many other activities are just waiting for you! Capture the castle, territory and friends!
A unique character image
A variety of costumes, wings, mounts and pets will not let your hero get lost in the crowd, even if he is not a PC. Riding sacred animals in an inactive state turn into shoulder armor — and it looks amazing!
Will run even on an ancient PC
Very modest system requirements make Karos a candy game for old computers and laptops. And although it will look better on a newer device, nothing can stop you from being at the top of the server and on your grandfather's Pentium.
FEATURES
Simple and intuitive game, very easy to learn.

Unique Flett system, obtained from defeated monsters. With the help of this matter, you can create powerful armor and weapons that can develop in parallel with your hero.
Riding sacred animals in an inactive state turn into shoulder armor.
Four races of warriors of light: in the future, each player gets the opportunity for a narrower specialization — profession.
Large-scale sieges of castles and seizures of mines. Use assault weapons and win battles. Additional sources of resources serve as a reward.

Existing dungeons for PvE are divided into regular and complex. The first are suitable for inexperienced users, for the second you will need tactical knowledge and a trained team.

Regular updates of the game add new locations, vehicles, equipment and increase the maximum level of the character.
Low system requirements
The game is perfect for those who love PvP in the classic fantasy world.
Game Website: karos.gamexp.com