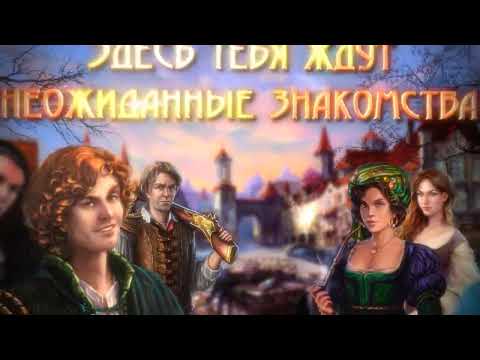 ABOUT THE GAME
There is devil's blood running in your veins, and that gives you power of magic. This curse gets you exiled to a sleepy provincial town you are not allowed to leave, and once you decide to escape, you realize the walls that stand between you and freedom are high. You'll have to explore the town and a mysterious cave network beneath, solve mysteries and reach the very heart of the world before you find the way out.
FEATURES
An alternative history plot will take you back to Renaissance where the gift of magic is considered a curse. Become a shunned outcast in the world of mystery.
Two locations: a tranquil little town and an underground maze full of strange inventions create a sharp contrast between the magic and the mundane.
Twelve characters with unique backgrounds that you will eventually meet!
A unique help system. Draw a mystic sigil to reveal the required item or highlight its outline. As you proceed, the number and complexity of available sigils will increase.
The game's leaderboard introduces an element of competition to otherwise single player game. Add friends from your social networks. Accept their aid and assist them in solving numerous puzzles.
Over 1000 story quests
A detective "hidden object" puzzle game is waiting for your discoveries!