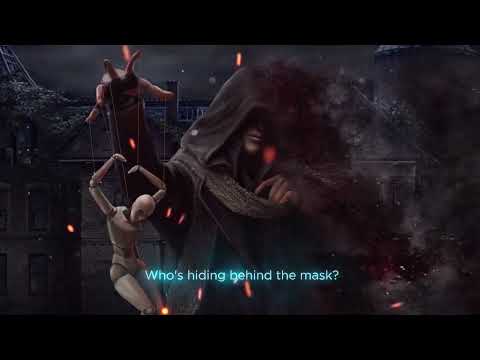 ABOUT THE GAME
Your journey to an abandoned gloomy mansion turns into imprisonment in the house of a psychopathic maniac. In this place, permeated with the hopelessness and fear of previous prisoners, you were led by a thirst for profit, but now you will have to try very hard just to survive, not to mention to escape from imprisonment or reveal the identity of the one who is hiding behind the mask of the Puppeteer this time.
In this game, all accidents are not random. For what misdeeds did you end up here?
In the first minutes of the game you will find an exciting detective story, a frightening atmosphere of a mystical thriller, realistic graphics and enchanting music. A diverse gameplay, a lot of quests, clever puzzles and puzzles will definitely immerse you in the universe of the Price of Freedom 2 for a long time. Search for answers.
FEATURES
Mystical detective story - continuation of the story of the abandoned mansion of the Puppeteer
Many game locations for finding items and passing modes
Realistic graphics and music perfectly suited to the atmosphere
Collections, puzzles, puzzles – the whole set of hidden object entertainment
A lot of additional game mechanics, collections and puzzles – will not let you get bored and will make the game really dynamic
Original modes of completing tasks, such as "Night", "Invisible Ink" or "Shadows", will make the search for items much more interesting
Any player can add friends, chat with them, help each other and give gifts!
It will be interesting for both adults and children
The game and all its updates are absolutely free
A new game event starts regularly in the game, in which you need to search and collect unique items

You will like this online detective game if:
Do you like hidden object or I'm looking for games
Do you like to read thrillers and detective stories
Mysteries and mysticism attract you
You love to search for hidden objects and collect collections of different items

"The Price of Freedom 2: The Search for Answers" is a free cross–platform game for computers and phones, which is constantly updated!