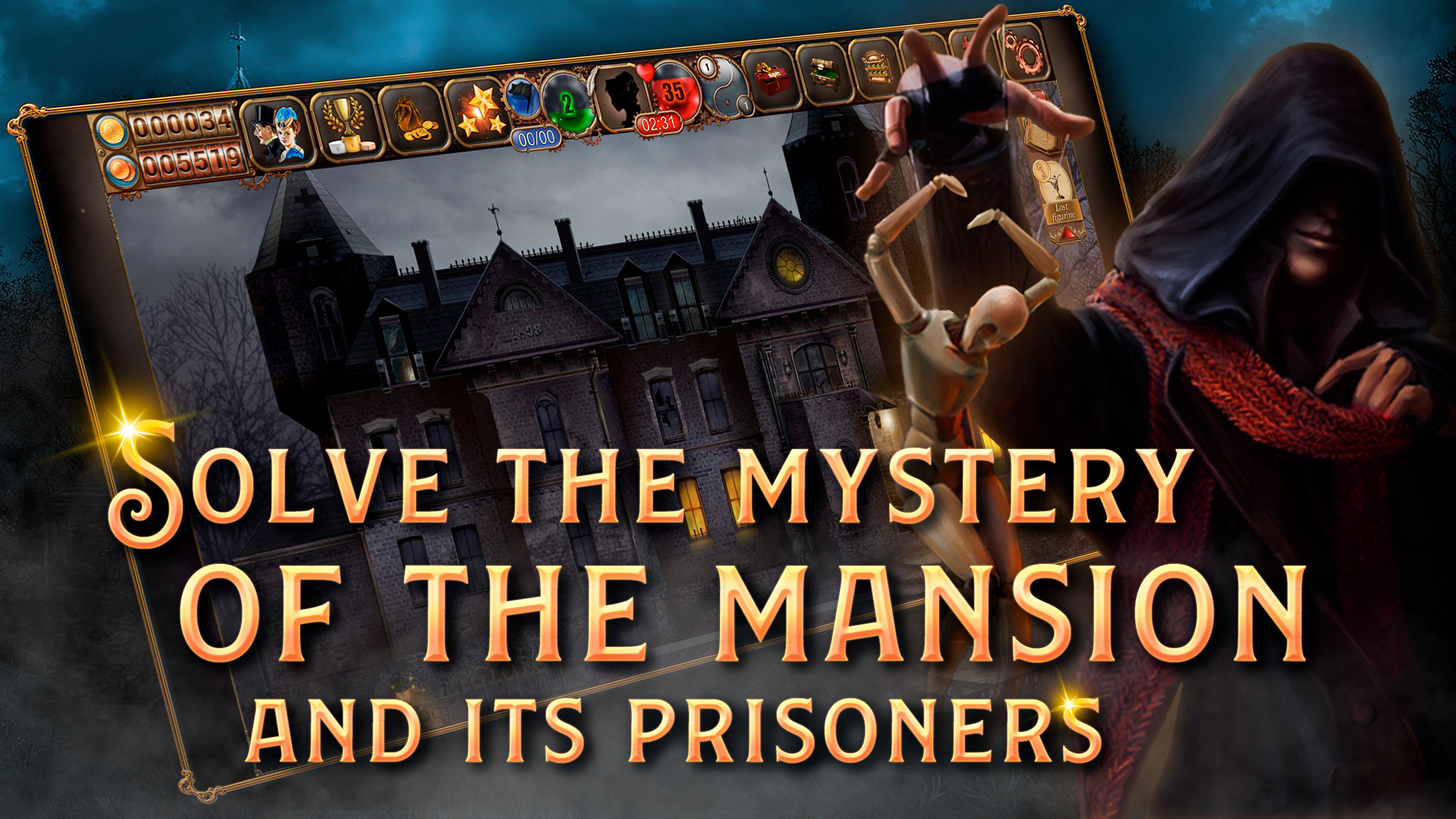 ABOUT THE GAME
You wake up locked in an old mansion with many rooms and secret rooms, completely not understanding how and why you got here. Start your own detective investigation, and you will find out that your mysterious kidnapper is the owner of the house, nicknamed the Puppeteer, a mysterious madman who keeps several more innocent people imprisoned. But is it really like that?
To understand what is happening and gain freedom, you need to explore every corner of the old house: you have to communicate with neighbors, search for objects and perform various tasks that will not only bring you closer to salvation, but also reveal many secrets of the inhabitants of this place. The search will not be easy – there are a lot of locations and modes in the game. Soon the game will give you the most difficult moral choice: go Underground or join the Followers, but do not rush to make a decision, because it can be fatal.
What is the main secret of this mystical mansion? Find out the answers to all the questions and find freedom by collecting puzzles, solving puzzles and passing the most interesting quests in the "Panic room. House of secrets". 
The game is waiting for you:
A mystical detective story, fascinating from the first minutes of the passage;
Realistic graphics of game locations and music perfectly suited to the atmosphere;
More than 5000 quests: story, daily and event quests;
Collections, puzzles, puzzles – the whole set of hidden object entertainment; 
Many different modes of passing locations to search for items; 
Ability to add friends, chat, help and give gifts; 
Non-linear plot: choose one of two opposite lines of development of the story;
It will be interesting for both adults and children; 

The game and all its updates are absolutely free;

Every two weeks a new game event starts in the game in which you need to search and collect unique items;
You will definitely like this game:
If you like hidden object or I'm looking games, solve puzzles or collect puzzles
If detectives, detective games, investigations and mysteries excite your imagination 
"Panic room. House of secrets" is a free game for computers, phones and tablets, which is constantly updated!
Join us!