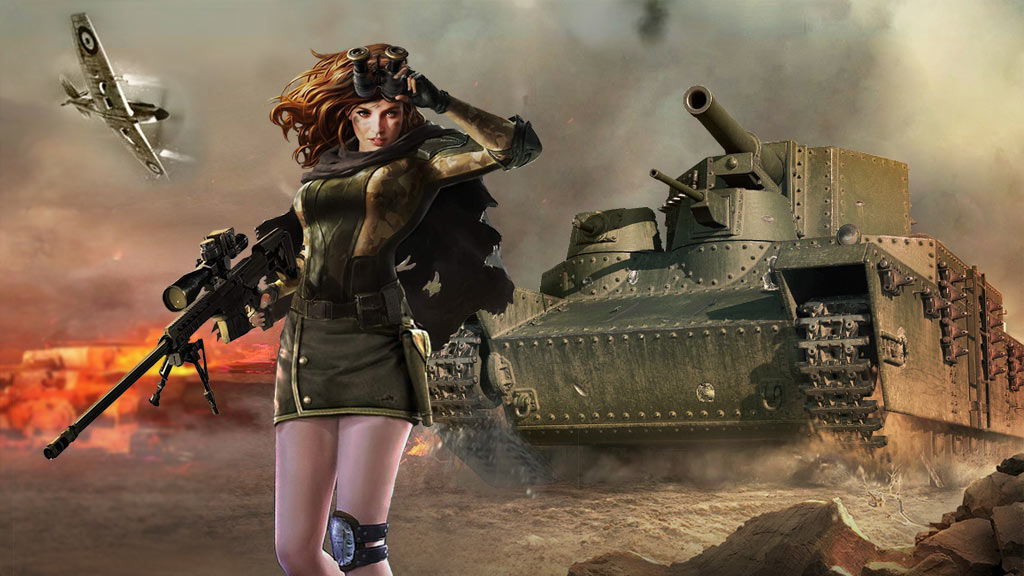 ABOUT THE GAME
Tank Clash is a simple online multiplayer strategy game in which each player will have to lead tank troops and face large enemy forces in fierce battles. In difficult times, the great commanders of the Second World War will provide support: fight with them shoulder to shoulder and leave your mark on history. Build your own military base, outline your own negotiating tactics to get as many resources as possible and protect the lives of your loved ones.
Victory must be yours!
PECULIARITIES
Original story. Mixed plot of fictional and real historical events and characters;
Large-scale tank battles. Ability to manage an entire department;
Abundance of military equipment. Legendary tank models;
Addictive gameplay: successful completion depends on the level of strength and skills of the hero. Players can form alliances to fight the army of bots or fight against each other. The best and most active tankers will be generously rewarded;
Turn-based duels: to win, you no longer need to hide, aim and agree with the commander. Once on the battlefield, your task is to destroy the enemies. Move equipment, activate skills, shoot and even call for help;
5 game modes. Guild confrontation, where you need to capture objects and destroy enemies; The camp boss, getting rid of which you can earn some good money; Arena with a good reward; World test for the right to get into the table of the best tankers; A battle of servers where guilds converge in a fierce battle, but there can only be one winner.
Become the winner and destroy the enemy in this browser-based online strategy game!