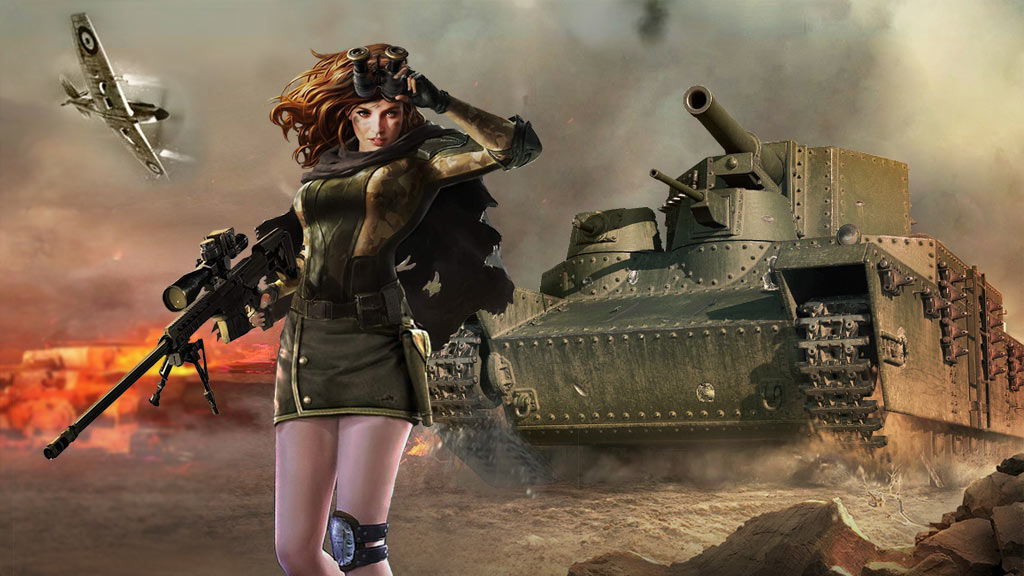 ABOUT THE GAME
«War of Tanks» is a multiplayer browser online strategy Browser online strategy where each player gets to lead tank corps and engage the enemy in fierce tactical combat. When the going gets tough, you will be assisted by marshals from World War II: join them and leave your mark in history. Build a military base and decide on a negotiation tactic to acquire as many resources as possible and protect the lives of the people you love.
Victory must be yours no matter the cost!
FEATURES
Original story. A mixed-up plot featuring both real and fictional events and characters;
Large scale combat engagements. You will be able to an entire brigade;
Abundance of military hardware. Legendary tank models;
Exciting gameplay: successful mission completion depends on the character's skills and power level. Players can team up to engage an AI-controlled army or fight against one another. The best tank commanders will be generously rewarded;
Turn-based combat: you no longer have to crouch behind cover, aim and agree with the team leader to win. Once you enter the battlefield, your objective is to eliminate the enemy. Move tanks, acrivate skills, open fire and even call for reinforcements;
5 game modes. Guild war where your task is to capture locations and destroy enemies; Camp boss that can be defeated for additional resources; Arena with a set of unique rewards; World challenge for the right to enter leaderboards; Server war where guilds face each other until only the best one is left standing.
Become the victor and destroy your enemies in this browser online strategy!